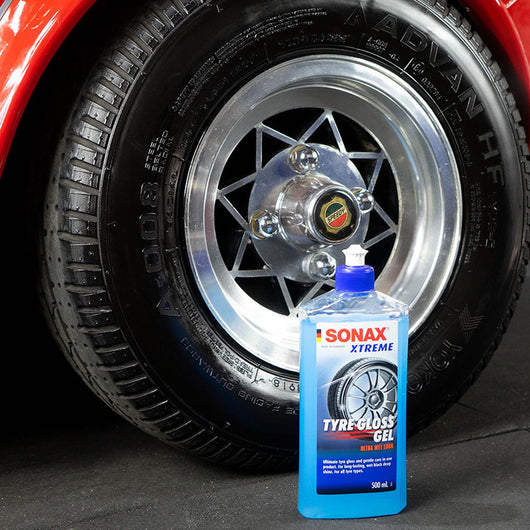 500ml
Gives all types of tyres a shiny black wet look.
Key Benefits
✓ Preserves and Protects tyres against cracking and colour fading.
✓ Produces a wet black deep showroom shine!
✓ Lasts several weeks.
✓ Conditioning Formula, hydrating the rubber with rich silicone.
✓ 1 bottle affords 50 tyre applications.
PRODUCT DESCRIPTION
500 ml squeeze bottle. Produces an ultimate shiny black wet look on all tyre types. The innovative gel formula preserves and protects rubber against cracking and colour fading. Shiny tyres make your car look new again!
REVIEW US ON GOOGLE