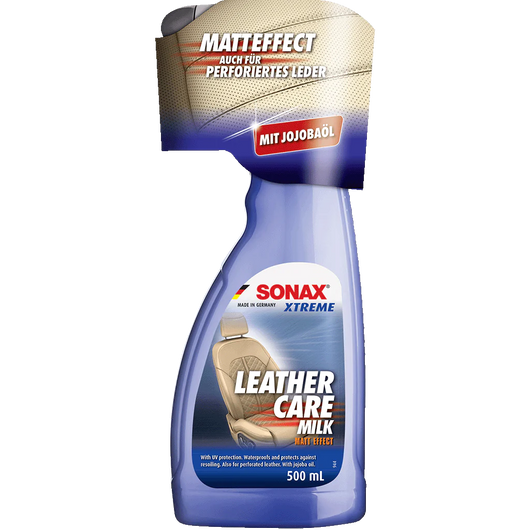 Gentle "milk" that cleans and cares for smooth genuine leather, artificial leather and perforated leather.
Key Benefits
✓ Impregnates and protects against becoming "manky" (soiled)
✓ Contains caring Jojoba Oil which provides a pleasant smoothness without appearing slippery.
✓ Gives leather its original grip back.
✓ Has a pleasant leather fragrance.
PRODUCT DESCRIPTION
500ml spray bottle. For cleaning and care of car seats, interior fittings, motorbike leather, furniture and other components made of smooth leather. It removes dirt, oil and grease, while simultaneously making the leather, extremely supple. Real Jojoba oil ensures long term protection. Jojoba oil has wax-like properties, contains no dyes, and can be used on leather of all colours. It also has a pleasant fragrance.
REVIEW US ON GOOGLE